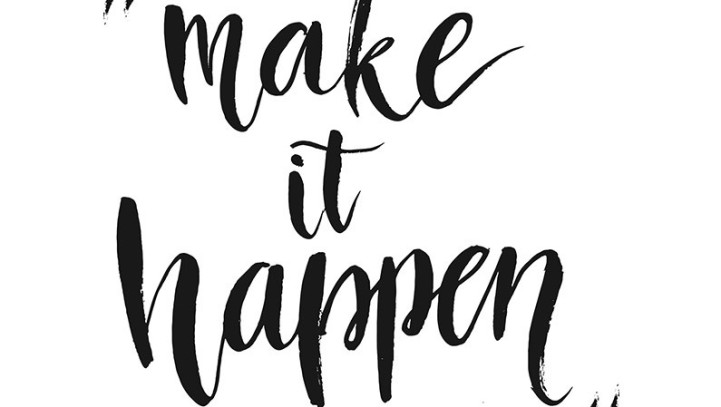 "Make it happen"
English version

Welcome back,
In my few, or many, years I spent in my life I'm noticing more and more a change in the human being.
There are some basic elements of life that characterize us and that we differ from the animal world as the values, conscience, thought, culture, sapience, wisdom, compassion, art, music, the expression creative, respect, sacrifice, logic, illogic, and not least the love.
Deprived of these fundamental points we are nothing but souls lost in a media wind.
We do not try, then, extraterrestrial solutions to solve the problems of our lives, but we should value our existence and to the people around us, create and nurture a collective consciousness, never stop to think, continue to have a thirst for culture, make every wise day of our lives, live with wisdom, every choice we make, do not forget to have compassion for ourselves first, feed of art, surround of music, color our life with creativity, respect our neighbor, sacrifice for our principles, let's illogical logic and illogic obvious, but above all, remember to never stop loving.
Here is my simple but complex recipe of life.

————————————————————————
Italian version

Ben trovati tutti,
Nei miei pochi, o tanti, anni di vita trascorsi sto notando sempre di più un cambiamento nell'essere umano.
Ci sono solo alcuni elementi fondamentali della vita che ci caratterizzano e che ci diversificano dal mondo animale come i valori, la coscienza, il pensiero, la cultura, la saggezza, la sapienza, la compassione, l'arte, la musica, l'espressione creativa, il rispetto, il sacrificio, la logicità, l'illogicità, e non per ultimo l'amore.
Privati di questi punti fondamentali non siamo altro che anime perse in un vento mediatico.
Non cerchiamo, quindi, soluzioni extraterrestri per risolvere i problemi della nostra vita ma diamo valore alla nostra esistenza e alle persone che ci circondano, creiamo e alimentiamo una coscienza collettiva, non smettiamo mai di pensare, continuiamo ad avere sete di cultura, rendiamo saggio ogni giorno della nostra vita, viviamo con sapienza ogni nostra scelta, non dimentichiamoci di avere compassione per primi di noi stessi, sfamiamoci di arte, circondiamoci di musica, coloriamo la nostra vita con la creatività, rispettiamo il nostro prossimo, sacrifichiamoci per i nostri principi, diamo logicità all'illogico e illogicità all'ovvio ma, soprattutto, non smettiamo mai di amare.
Ecco qui una mia semplice ma complessa ricetta di vita.
Buon 2016.