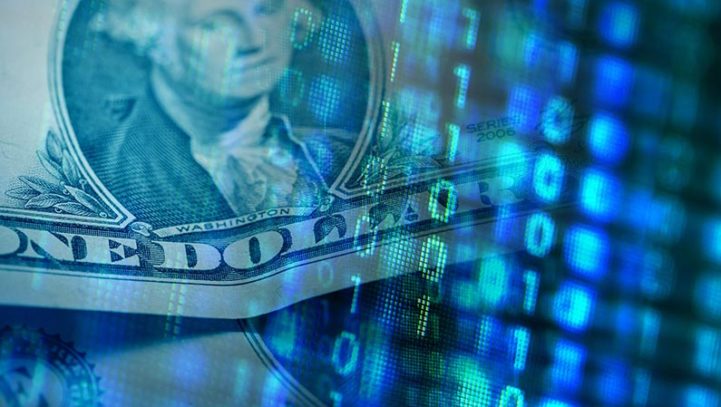 The consumer experience
English version

Welcome,
I will try to briefly summarize the changes taking place in the selective cosmetics sector with regard to the development and consolidation of large industrial groups.
Let's start by analyzing the recent moves by the big luxury groups.
L'Oreal, like Coty and LVMH, going against the trends determined by the general market crisis, has been acquiring major luxury brands in recent years.
The most striking example in the world of high-end beauty products was Coty's acquisition of Procter & Gamble's Special Beauty Business (43 brands) for a total of more than $12.5 billion. Among the most prestigious brands are Dolce & Gabbana, Gucci, Hugo Boss, et.al.
Not to mention the LVMH Group, which in the past five years it has invested $10.5 billion in 41 acquisitions, or 23% of total M&As in the luxury segment and 31% of the value of this activity.
Money spent for the most part in Italy with the purchase of Bulgari in 2011 for $5.6 billion, and 80% of Loro Piana in 2013 for another $2.6 billion.
L'Oréal was not far behind. It bought leading brands in cosmetics like NYX Cosmetics in 2014 and It Cosmetics in 2016, an upmarket American company with the highest growth rates in recent years. Not to mention the acquisition of Magic Holdings International Limited, a company listed on the Hong Kong Stock Exchange and leader on the Chinese market in the masks and facials with its MG brand, which recorded a turnover of about 166 million Euro in 2013.
The tender offer was $6.30 Hong Kong dollars per share, for a total cost of more than 630 million Euro.
So as we can see, the luxury sector doesn't hesitate to "go shopping" in times of crisis.
Especially since, with the data in hand, particularly for the online luxury fashion industry, the articles and products most in demand will be those that signify craftsmanship, refinement and uniqueness.
The future market challenges will focus on the large demographic of new consumers, the Millennials, more difficult to attract and loyalize because they're less brand-oriented than the previous generation, and who will have to be convinced to buy from the luxury sector.
A challenge that will prioritize the consumer experience, an issue that has always been very dear to us at ADAMIS GROUP.




————————————————————————




Italian version

Bentrovati,
cercherò di riassumere in poche parole i cambiamenti in atto nel settore della cosmetica selettiva per quello che riguarda lo sviluppo e il consolidamento dei grandi gruppi industriali.
Iniziamo con l'analizzare il comportamento, in questo ultimo periodo, di grandi gruppi del lusso.
L'Oréal così come Coty e LVMH in questi anni, in controtendenza con il mercato in crisi, hanno acquistato importanti brand luxury.
L'acquisto più eclatante nel mondo della profumeria alta gamma è stato quello effettuato da Coty con il Reparto Lux di Procter and Gamble (43 marchi di bellezza ) per un importo dell'operazione di oltre 12,5 miliardi di dollari; tra i brand più eclatanti Dolce e Gabbana, Gucci, Hugo Boss e così via.
Per non parlare del Gruppo LVMH, che negli ultimi cinque anni ha investito 10,5 miliardi di dollari per portare a termine 41 acquisizioni, ovvero il 23% del totale delle M&A del comparto lusso e il 31% del valore di questa attività.
Denari spesi per la maggior parte in Italia acquistando nel 2011, per 5,6 miliardi di dollari, Bulgari, mentre nel 2013 ha investito altri 2,6 miliardi per l'80% di Loro Piana.
L'Oréal non è stata da meno. Ha acquistato marchi importanti nella cosmetica come NYX Cosmetics nel 2014 e nel 2016 It Cosmetics, un'azienda americana del segmento alto del mercato con i maggiori tassi di crescita negli ultimi anni. A queste si aggiunge l'acquisizione di Magic Holdings International Limited, società quotata alla Borsa di Hong Kong e leader sul mercato cinese nelle maschere e nei trattamenti per il viso grazie al suo marchio MG che ha realizzato, nel 2013, un fatturato di circa 166 milioni di euro.
L'offerta d'acquisto è stata di 6,3 dollari di Hong Kong per azione, per un costo totale di più di 630 milioni di euro.
Il Lusso, sicuramente, "fa la spesa" nei momenti di crisi.
Soprattutto perché, dati alla mano, in particolare nel settore del luxury fashion online, andranno per la maggiore gli articoli e i prodotti che rappresenteranno l'artigianalità, la ricercatezza e l'unicità. La futura sfida di mercato si concentrerà sulla grande fetta di nuovi consumatori, i Millennials, più difficili da conquistare e fidelizzare essendo meno brand oriented rispetto alla generazione precedente, che dovranno essere coinvolti ad acquistare anche nel segmento lusso.
Sfida che metterà al centro la esperienzialità dell'acquisto, tema da sempre estremamente caro a noi di ADAMIS GROUP.